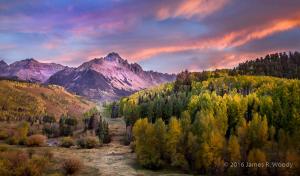 The Art Of Seeing
Photography Exhibition Presented by
James R. Woody, Fine Art Photographer

Opens Saturday, November 19, 2016
4:30 to 6:30 PM
tommy's Community Art Gallery
(at tommy's Restaurant and Oyster Bar)
2555 Bay Area Blvd, Houston 77058

This exhibit, entitled "The Art of Seeing", presents a variety of beautiful photos from the vast collection of fine art images that James Woody has captured over the past several years. These images showcase his vision of the world around him, and his ability to photograph fascinating views of landscapes, seascapes, nature, people scenes, still life, and more. The exhibit includes about twenty-five framed prints from images captured in various Texas locations, as well as during visits to scenic areas in other states, such as the San Juan Mountains and the Rocky Mountains in Colorado, the Blue Ridge Mountains in Virginia, and historic and coastal locations around Charleston (South Carolina), and...